Sorry for not having a project recently. I'm hoping to finish one up today. I went to my parents' house for Thanksgiving and was going through massive amounts of crafting withdrawl. I also started a new set of classes this week so things are just settling back into a groove.
Also I want to send a big Thank You to Nilda from the
Gypsy Spot
for sending me my gift card for Michael's (YAY!). She also sent me this really cute Thank you card. I will also be posting what I buy with the card 'cause I'm so excited.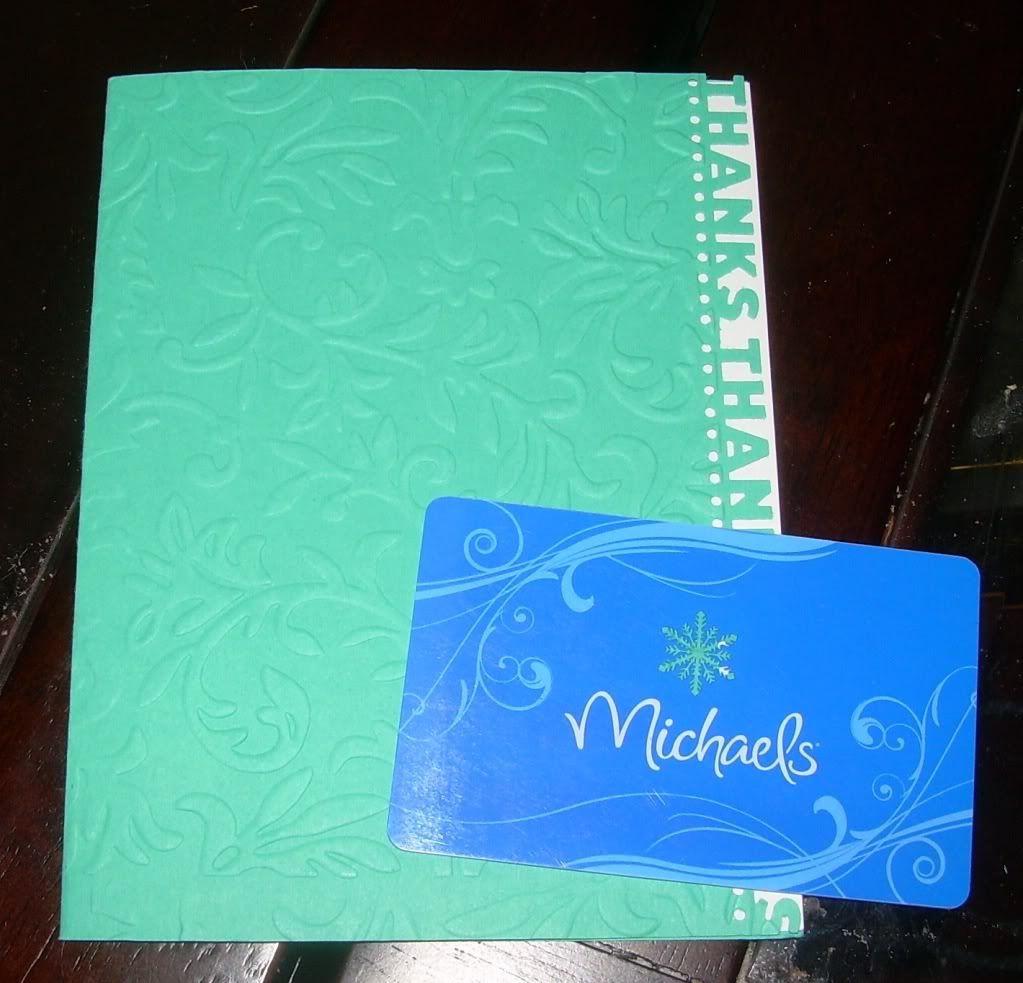 Hopefully I'll have a project posted for you later today. I've got a whole bunch of ideas backed up.