So my barbershop chorus, Rochester Rhapsody, competed at internationals this past weekend. We came in 11th out of 25 which we are all quite proud of. So I decided to for the first time do some pre-emptive scrapbooking. I made a layout for the Chorus group photo we took before going out on stage. Our performance package was a Cinderella theme so I went with blue and silver. I don't know if I'll use glitter paper again though, the paper was so thick I went through a lot of the darn expensive paper just to get the cuts I wanted. Anyway, hope you like the layout.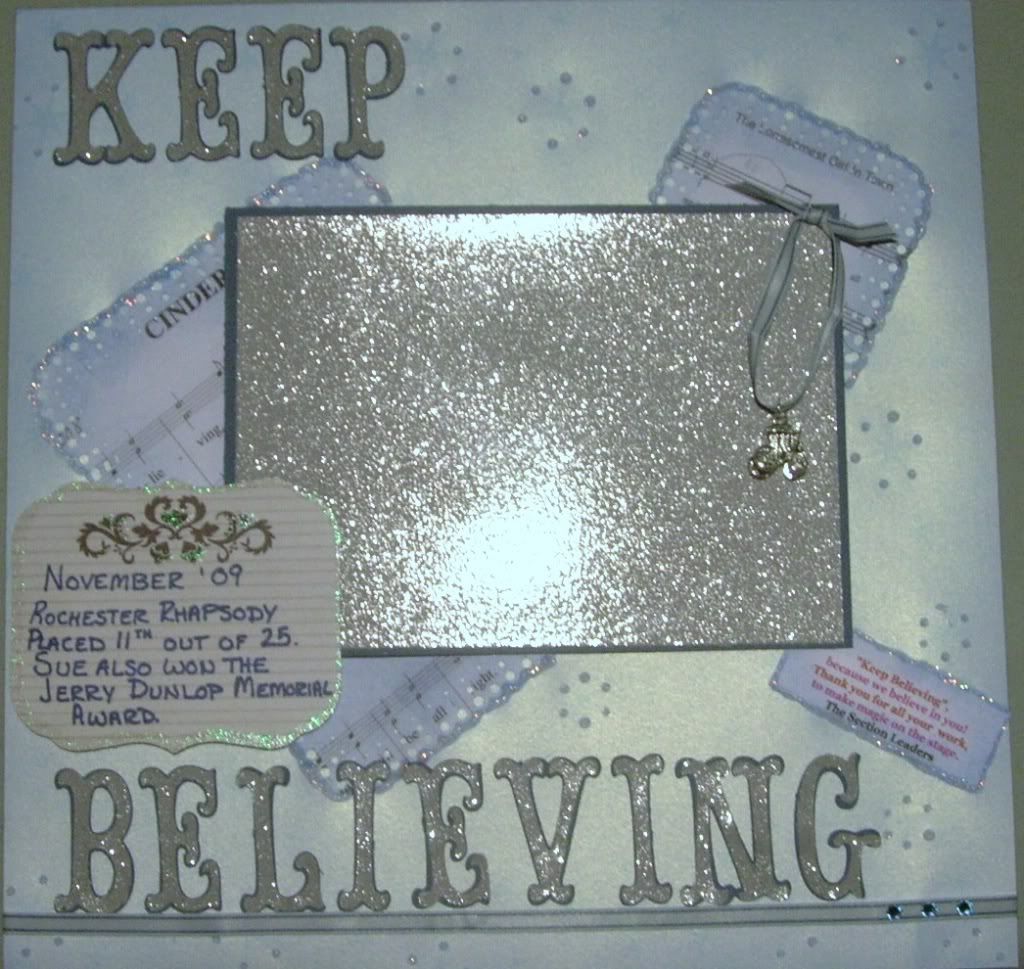 I used Diamond Stickles to outline everything.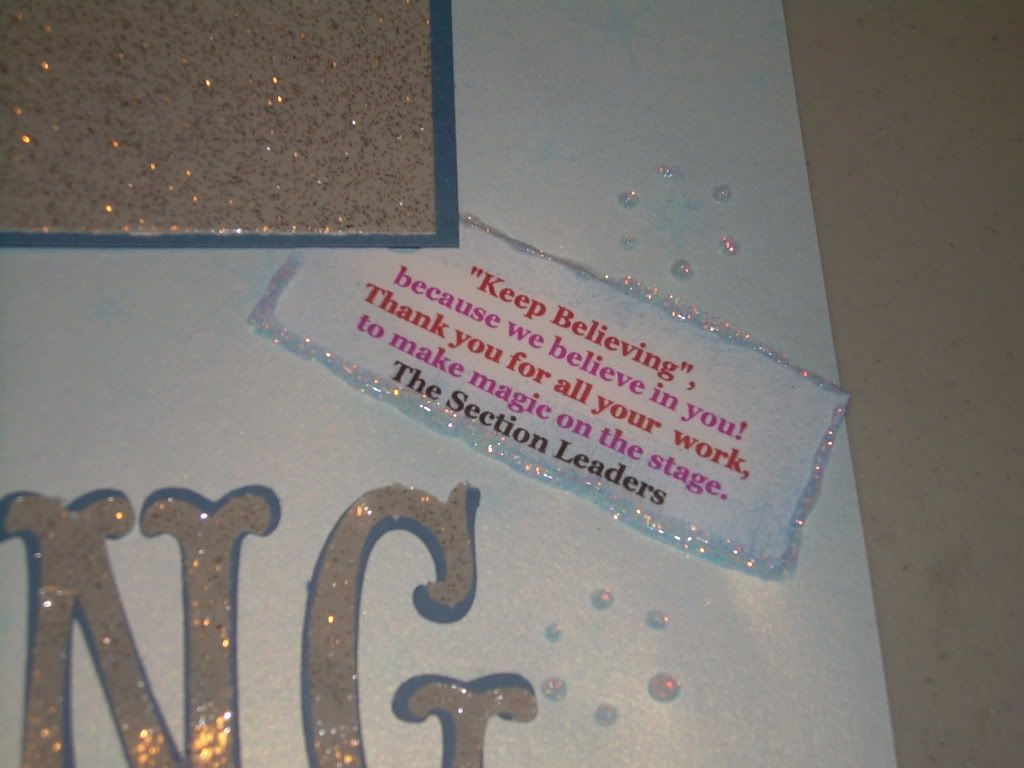 A cute note the section leaders gave us along with the carriage charm.