I am in a barbershop chorus part of Harmony Inc. This weekend is the international competition in Providence, RI. This means I won't have internet access from Thursday to Sunday. Of course I will go through withdraw from email, but also from my blog as well as everyone else's that I look at everyday. Just so people know in case it looks like I've disappeared.
Now on to the scrapbook layouts. A couple of days ago I was on a streak and finished two scrapbook layouts for our San Francisco trip.
These pictures are from Boudin the best sour dough bakery I've ever been to. Look at the cute little animals they make. I decided to try grouping photos like I saw on Celebrate the Seasons on Two Peas in a Bucket. The layout isn't exactly like any they have up, but I thought it would be interesting to try. The bottom border is from the bag they gave me when I bought bread. I covered the entire thing with Tea Dye Distress Ink.

This is a slightly girly page, but I like how it turned out. I used a textured pink paper as the main page. The strips of paper are from Magpie Club November Kit. All of the things in it are absolutely adorable! The accents are rub-ons are also from the kit.

I love this saying

We found this cute little playground at a park in San Francisco and decided to swing on the swings. It was so odd, in the middle of the week there was a ton of people just outside enjoying the weather instead of being at work. I wish that was my day everyday.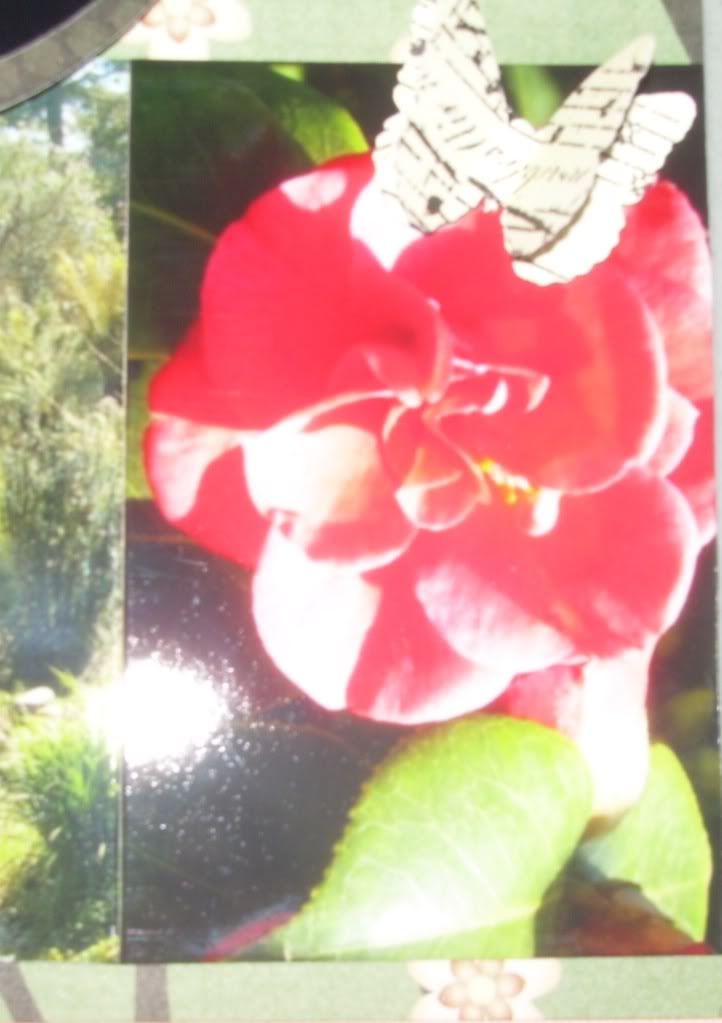 I love these butterflies. They have music on them!