This is a 25th birthday card I made for my boyfriend. It's a little early, his birthday isn't until the beginning of December, but
BBTB
had a contest that needed to be central around a number and since 25 is a big birthday I couldn't really pass up the opportunity to get it done early. I also wanted to try making a secret flap card. So here is the card I came up with.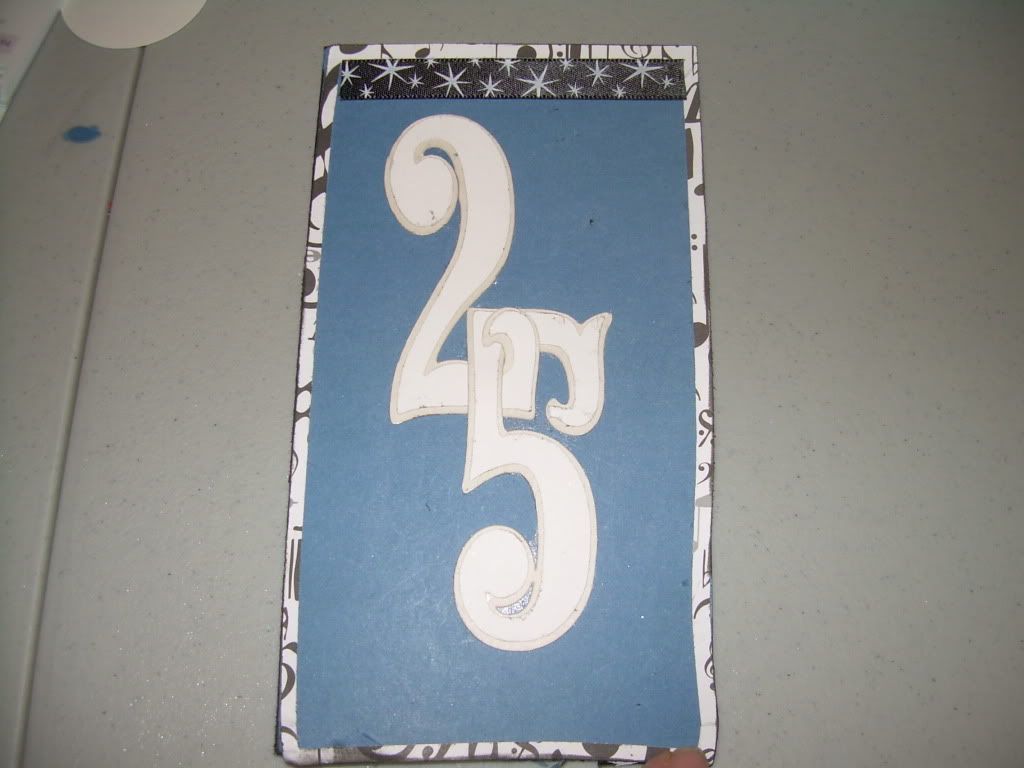 Front of the card

Card completely open on the inside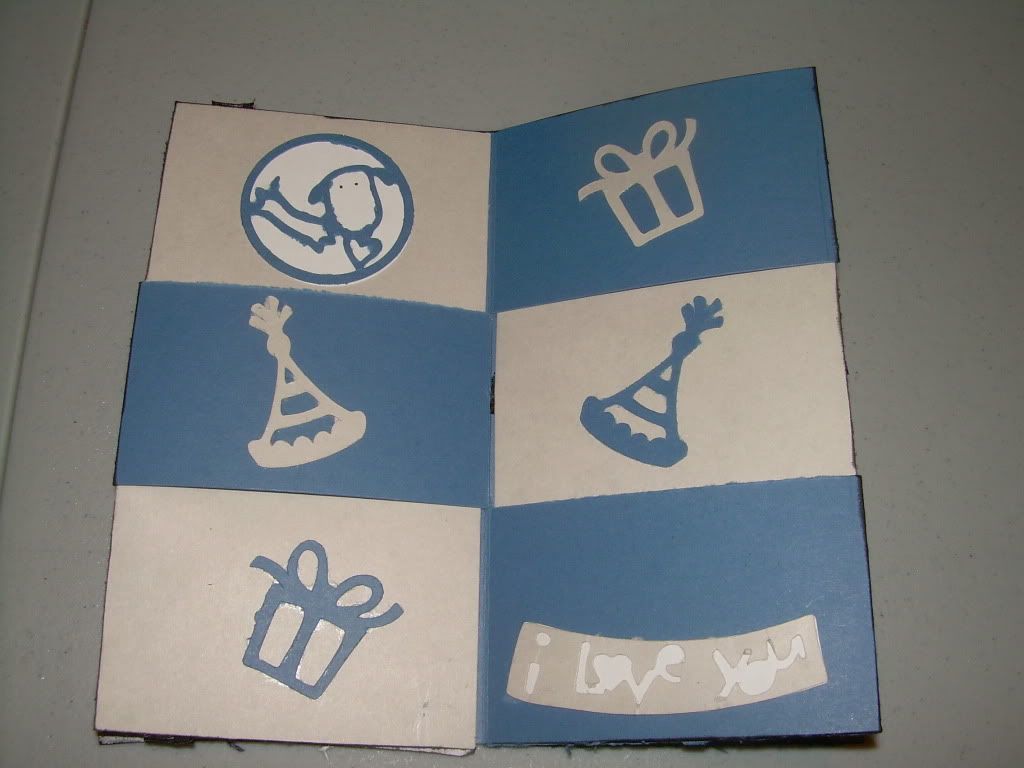 Secret Flap

I made this card with the Storybook, Stretch Your Imagination, and Paper Pups cartridges. The paper is plain cardstock from JoAnn's. The music note art work was actually done by a good friend's older sister. It was on the back of a postcard for his senior recital.