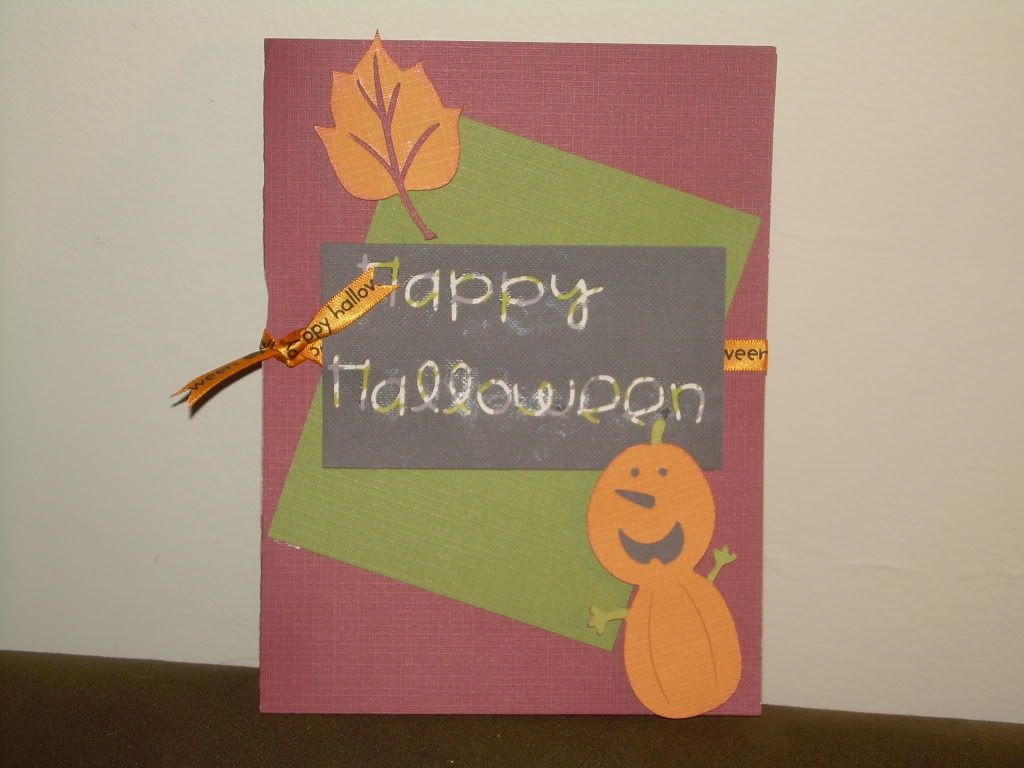 First Halloween card ever! This is my first trial ever of making a card. I used the All-Mixed Up Cricut cartridge for the lettering and Stretch Your Imagination for the leaf and the pumpkin man. (No it is not an altered snowman, that's what my boyfriend thought) I learned not to use think textured paper in the Cricut. It is a pain in the butt and keeps falling right off the mat. The ribbon is adhesive and says "Happy Halloween" on it.

Definitely click on this picture so you can see it bigger. Sorry for the poor picture but it was really hard to get a good one. The name at the top was etched with EtchAll and the Cricut Storybook cartridge. These are pictures of my niece, isn't she adorable. All of the pictures were also cut out with the Storybook cartridge.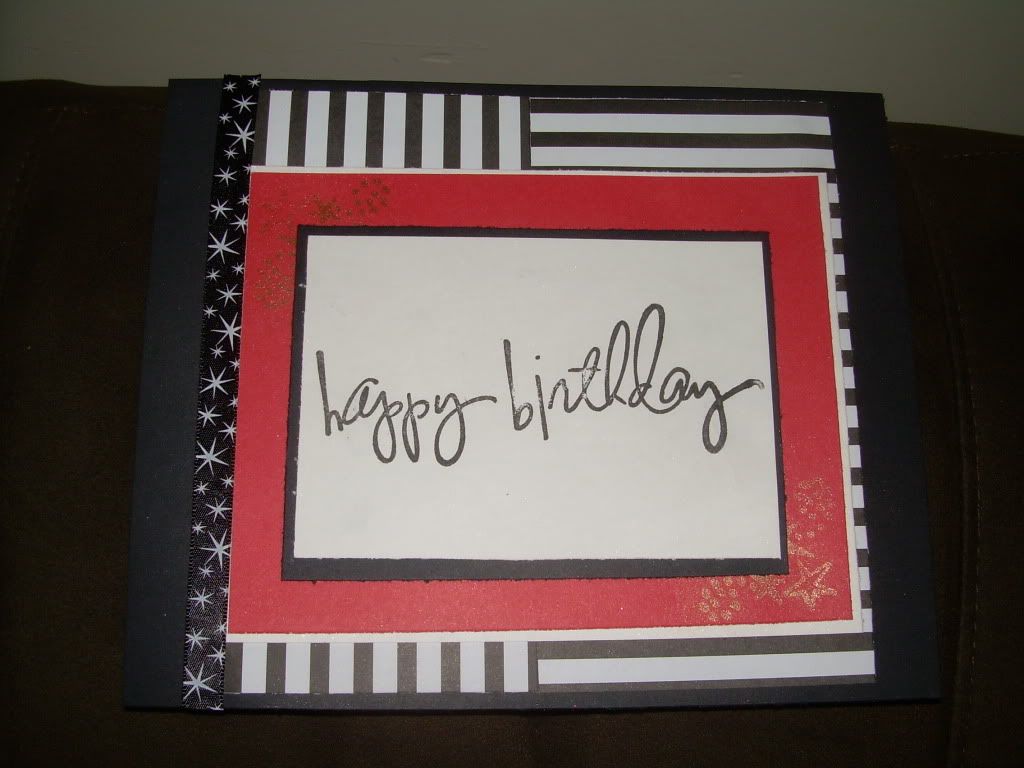 This is my brother's 21st birthday card. It was really hard to find a non-girly combination of papers. I used the sketch from
SheetLoad of Cards
April 2008 edition. The ribbon was adhesive and the stamps are done with perfect Pearls.