I love
Peachy Keen Stamps
. I don't own any yet, but I really want to get the package of faces stamps for the paperdoll cartridge. I personally can not draw the faces of the dolls to make them look cute and not uneven try, so this is why this contest is wonderful, the winner gets $25 to Peachy Keen Stamps. The rules were use
Brown
and
Pink
, use a stamped image, use ribbon and glitter. I made a Christmas card and got the idea from Chicknscratch. It is used to hold a gift card. I thought we could give it to our tenants for Christmas this year since we normally get a gift card for them.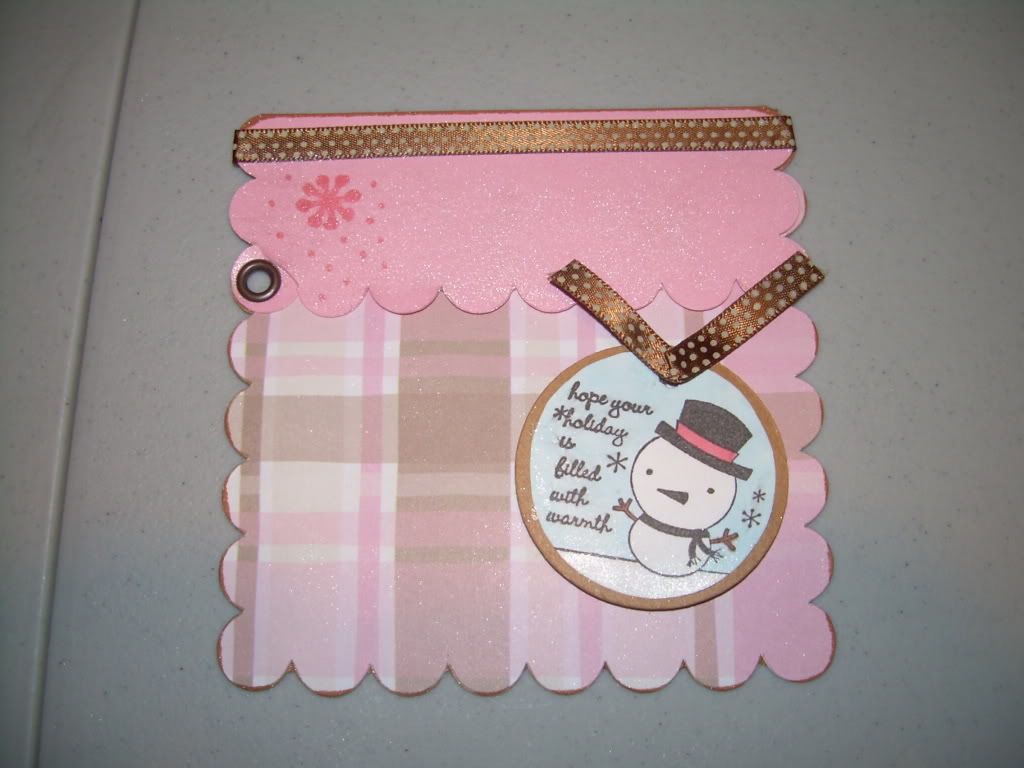 All of the paper was from a paper pack at JoAnn's. The stamp is also one of those cute ones that they have as impulse buys by the register. The ribbon is self adhesive ribbon also bought a JoAnn's. (Do you see a trend?) I colored in the stamp with PrismaColor markers. I used Perfect Pearls Pearl on the snow on the little tag and on the top of the card to add some shine.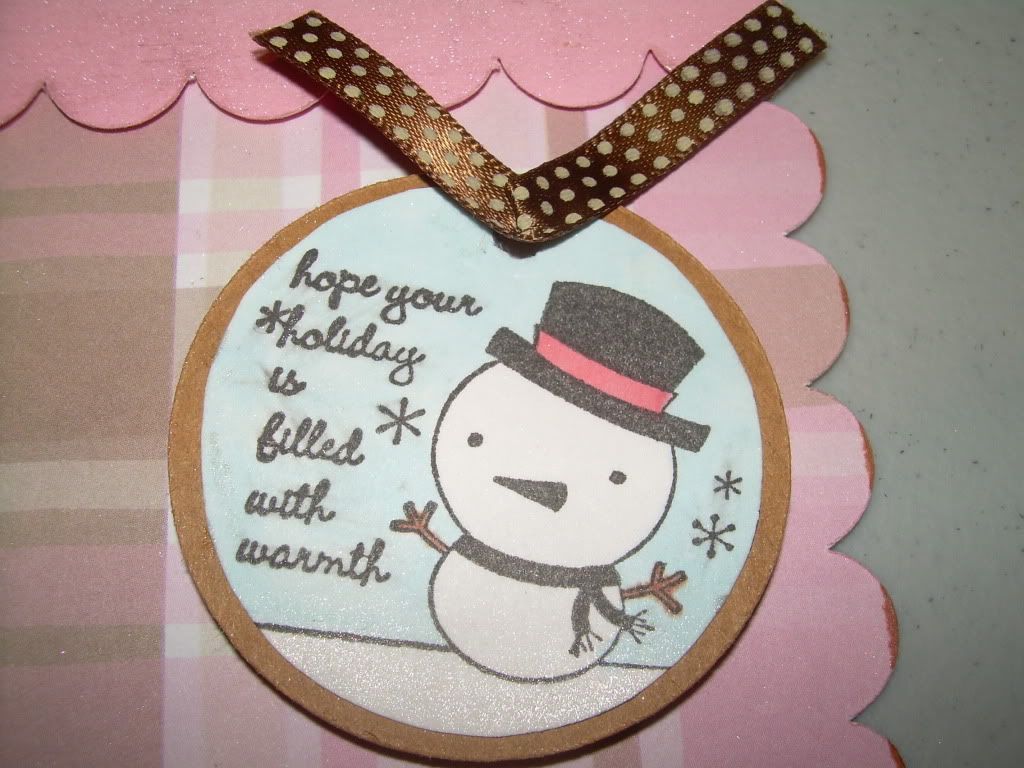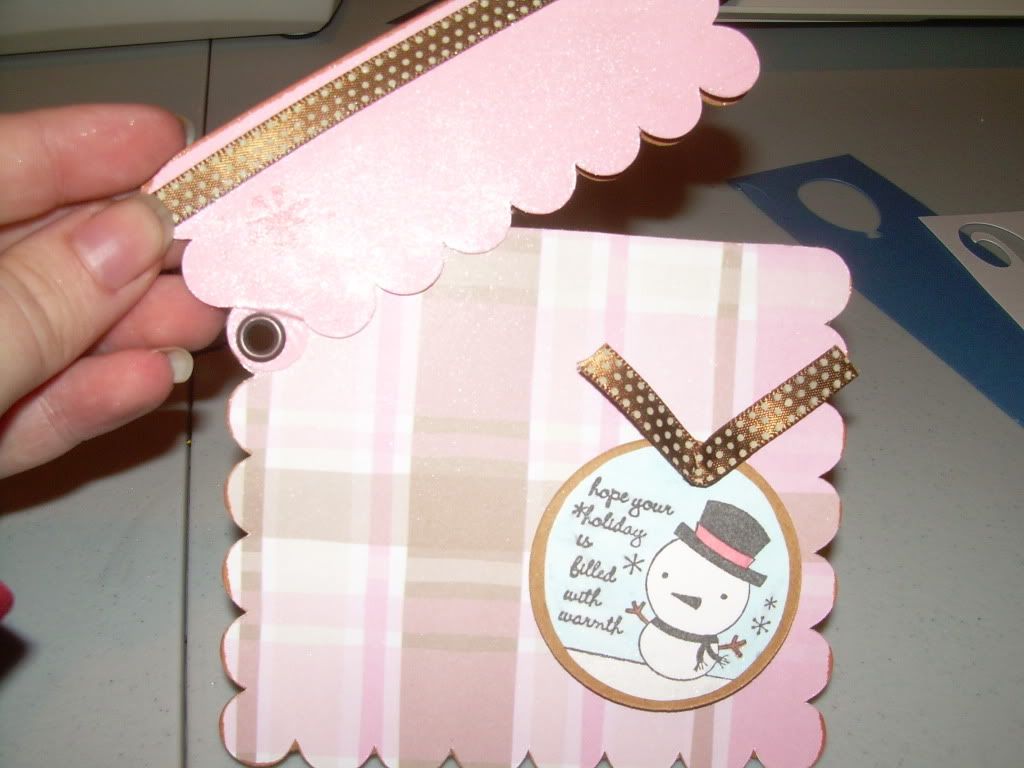 I used my brand new cropadile to add the grommet so the card can open and close. I think I did well for my very first grommet.