And the next line is . . . "You make me happy." I really like the way this page turned out.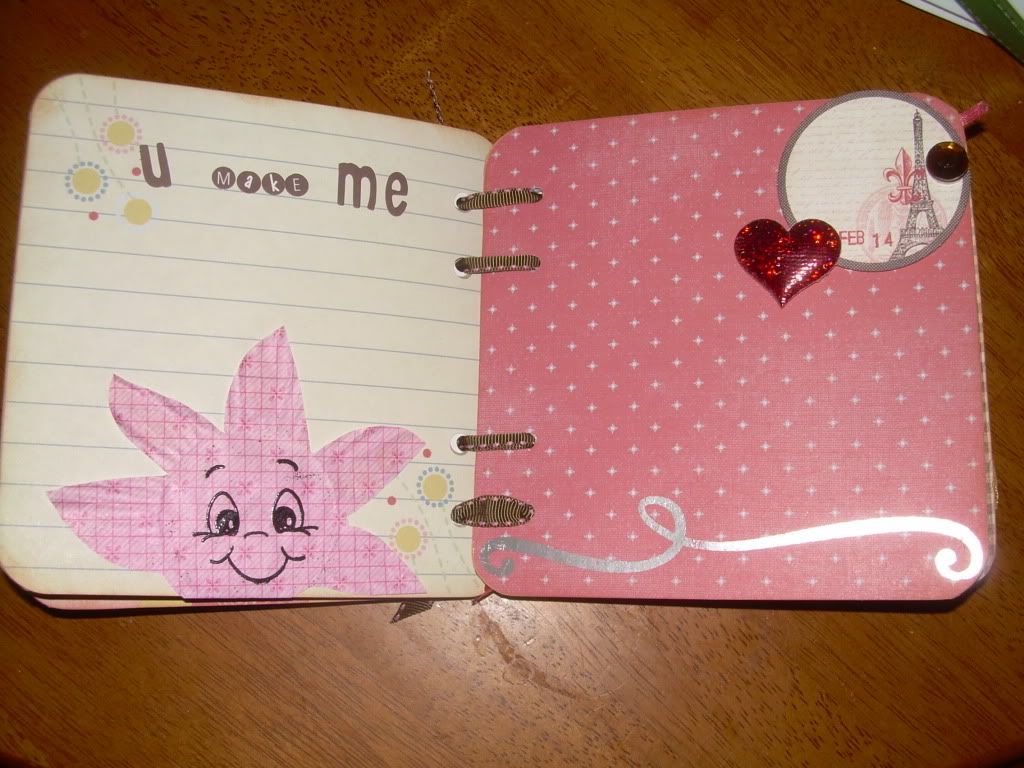 The little smiley face is made out of one of the cupcake wrappers and the face is a Peachy Keen stamp. (Yay I finally bought them) And I embossed it in black. I used the little glittery puffy heart. Making the silver swirl is really cool. There are rub-ons in the kit that after adhering it to the page the front is sticky. Then you rub a thin silve foil (also included in the kit) and the foil sticks to it. I like how simple but pretty the page ended up.
This week the January kit is $25 with
FREE
shipping.
Don't miss out!